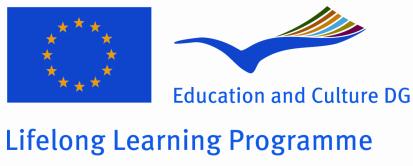 The Department of Labour Law and Social Security of the Károli Gáspár University of the Reformed Church in Hungary (Faculty of Law and Political Sciences, Budapest) participates as vocational partner in the Implementation of the Lisbon Strategy (Europe 2020), 2nd edition (EU)" Erasmus Intensive Programme (IP), a course lasting seven months.
Sub-topics of the program are: human resource management (HR and felxibility), labour law, economic growth (the role of SMEs); CSR (Corporate Social Responsibility), social security (pensions).
Five students of law represent the Károli Gáspár University in this programme: Alexandra Espár, Éva Mercédesz Konta, Emese Lehoczky, Róbert Muzsalyi and Liliána Urbán. The mentors of this students are associate professors Dr. Attila Kun and Dr. Árpád Homicskó
European Universities participating in the program:

Kaunas College Lithuania;
Plantijn Hogeschool van de Provincie Antwerpen Belgium;
Hochschule für Wirtschaft und Umwelt Nürtingen-Geislingen Germany;
Universitat de Girona Spain;
Oulun Seudun Ammattikorkeakoulu Finland;
Juridische Hogeschool Tilburg Avans-Fontys Netherlands.

As closing of the program the participants attend a two-week course in Oulu.
The program is sponsored by the European Union.