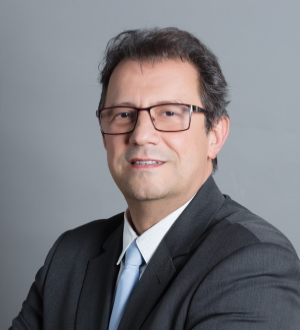 The legal predecessor of our University was the Reformed Theological Academy of Budapest, founded in 1855 and granted University status by the Hungarian Parliament in 1990. In 1993 the General Assembly of the Reformed Church in Hungary took the decision to establish a university spanning a wide range of faculties, and this decision was approved later in the year on 21st September by the Parliament of the Republic of Hungary. Through the creation of Károli Gáspár University, the Reformed Church in Hungary has fulfilled the aims of its forefathers. Our University, in the spirit of the universitas scientiarum, aims to raise the status of not solely the Church, but also the nation, through its educational, teaching and academic work.
'Without knowledge, my people will perish!' – such was the cry of the Old Testament prophets and the Reformers in their sermons. It is impossible to imagine the effect that the legions of wandering university scholars with reformed beliefs, who made their way to Switzerland, the Netherlands, Germany, Scotland and later North America, have had on the Reformed Church and also on Hungarian culture. The spirit of Hungarian Protestantism is embodied in such individuals as Gáspár Károli, Gáspár Heltai, Albert Szenczi Molnar, Bálint Kocsi Csergő, János Apáczai Csere, Sándor Kőrösi Csoma, the Bolyais, and more recently, László Ravasz, István Bibó, Sándor Joo, and Endre Gyökössy, amongst others. Protestant schools and universities have, through the ages, paved the way for Reformed and Hungarian culture. They will continue to do so in the future.
The commitment of Károli Gáspár University is to carry on the distinguished traditions of the Reformed Colleges of Sárospatak, Pápa, Debrecen, Kolozsvár and Nagyenyed. In addition to the education of ministers of religion, for the purposes of academic research, training for the position of lecturer and for the degree of Doctor of Philosophy, and the awarding of degrees, its aims and objectives are to provide university – and college – level basic education in several fields and branches of scholarship, and to be capable of carrying out academic research, in accordance with the aforementioned traditions and in the spirit of the Reformation.
May God bless this more than 160 year-old Institution. We ask for this in the hope that it will be able to accomplish the mission mentioned above in the decades to come.
Prof. Dr. József Zsengellér
Rector