New call for applications
Students from 60 countries are eligible to study at Hungarian universities with the support of the Stipendium Hungaricum Scholarship Programme. Students may choose from over 500 different study programmes provided by 29 Hungarian universities.
Károli Gáspár University currently offers 8 different degree programmes at BA, MA and PhD level to interested international students within the framework of Stipendium Hungaricum. For further information on available programmes at Károli please visit the "Study Programmes for International Students" section of this website.

Tempus Public Foundation, the national coordinator of the Stipendium Hungaricum Scholarship Programme, has recently made the new Call for Applications 2019/2020 available and the application surface is now open. The deadline for applications is 15 January 2019.

For further information visit www.studyinhungary.hu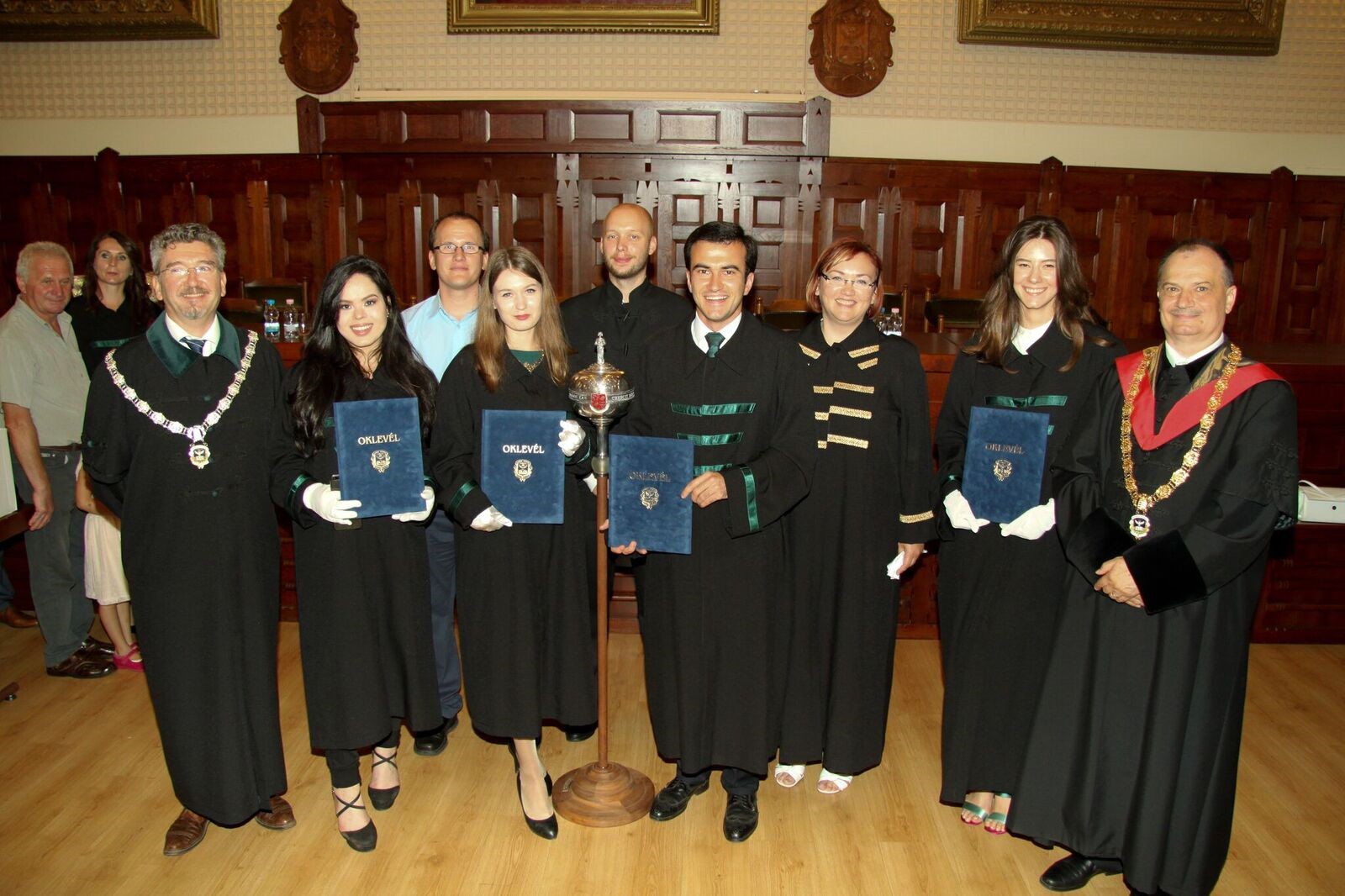 The group of the first gradates of the LL.M. in European and International Business Law programme accompanied by the Rector of the University Prof. Dr. Balla (on the right) and the Dean of the Faculty of Law Dr. Törő (on the left).