The latest Winter 2022 issue of the University's official student journal, the Károli Magazine is now available! You can find them in the faculties' community places, and also can be reached online by clicking on the picture: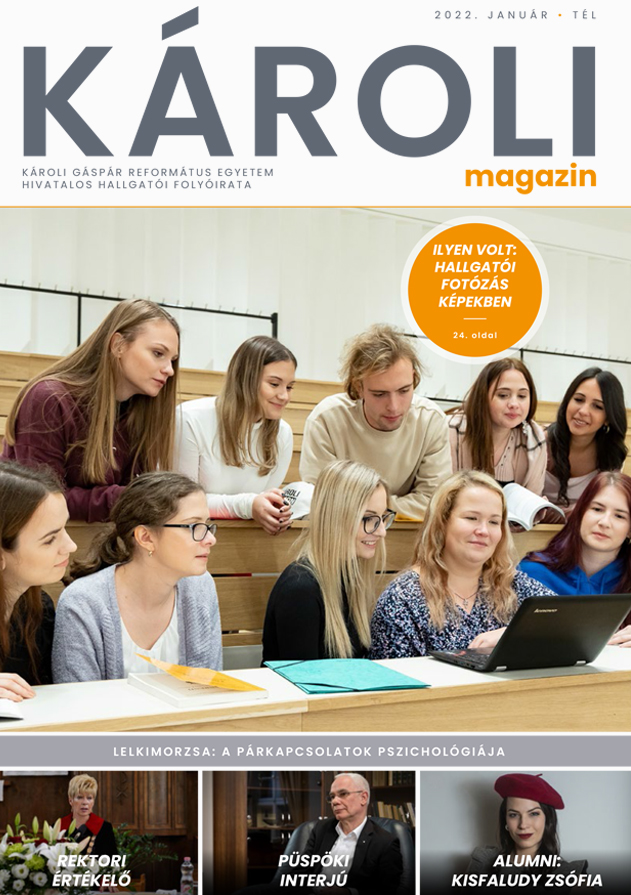 International content:
Page 26-27: Future travellers and interns: The perks of becoming a Buddy
Tünde Gersei and Alexandra Barta share their Buddy experiences and talk about the positive effects of being a mentor for international students.
Page 28-29: Psychological studies with an Egyptian spirit
Our scholarship holder, Yasmine Saadallah wrote a short article about being an Egyptian student in Hungary. Through the student's writing, the reader gets a glimpse of studying Psychology at Károli and of her experiences about her eventful first semester.