Budapest Summer School for Christian Leadership 2019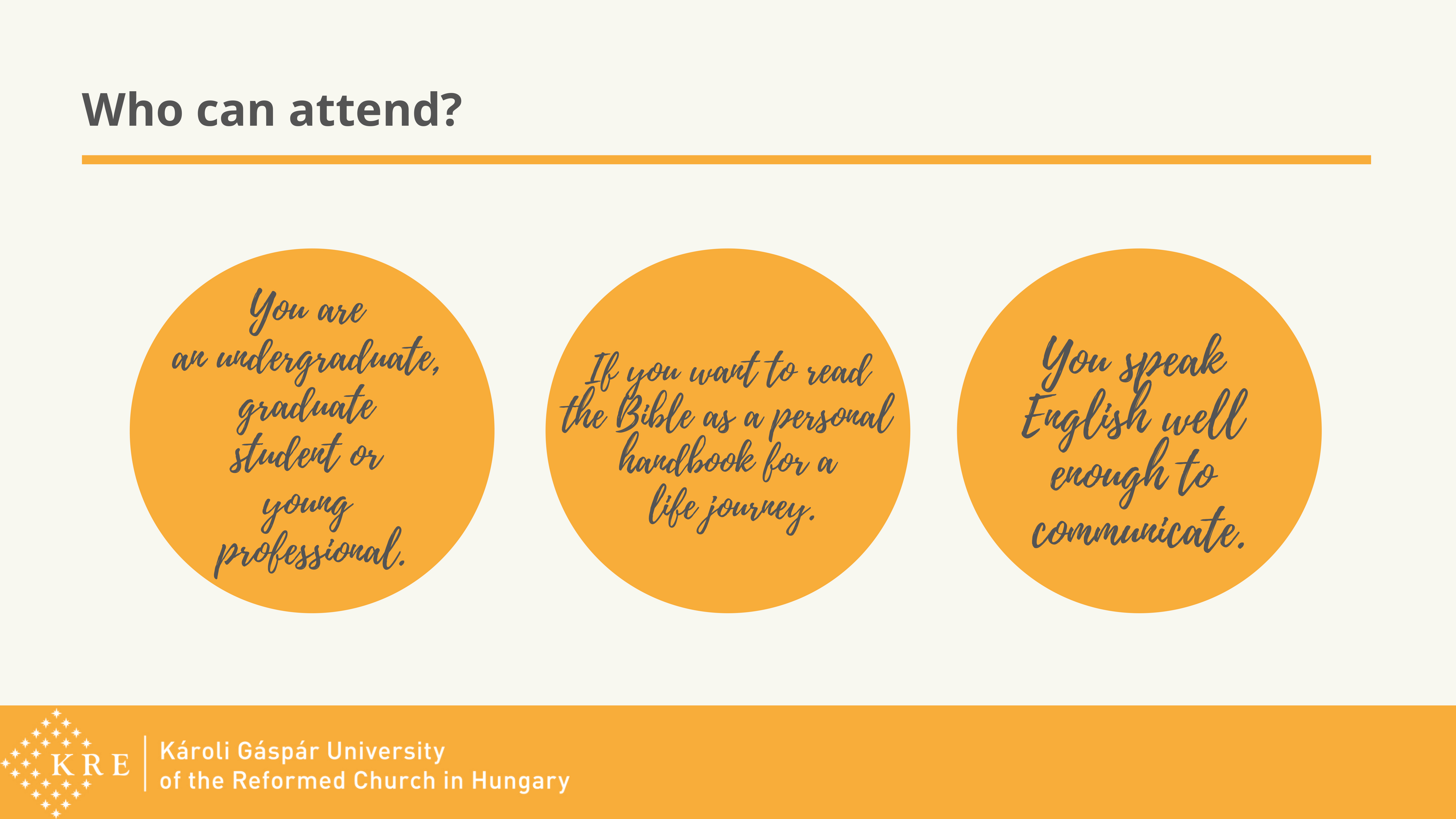 Requirements for non-Hungarians:
Resume/CV
Motivation letter

Introduce yourself (present/former studies, job, interest, future plans)!
Why are you interested in taking part in our Summer School?
What do you expect from this programme?

A recommendation letter from your university/college (in case you are student), from your employer (in case you work as an employee) and/or from the pastor of your congregation is an advantage.
Skype interview

The tuition fee of the program is 200 €. Our financial support option is a full scholarship possibility to achieve your academic goals and improve your potential. The scholarship covers only the tuition fee of the programme. All participants have to finance accommodation, food, travel and visa by themselves.
Application: doc
You can book accomodation in Óbudai Diák Hotel/Óbuda's Student Hostel – dormitory of the Faculty of Law, Humanities, Teacher Training, Theology.
Location: 1037 Budapest, Nagymihály street 1-9 (Kunigunda útja 25)
Rooms: 2 bedded