The Orientation Week for recently arrived international students was held between 5-9 September.
78 students representing 18 countries from three continents (Asia, Europe and North America) participated in the event.  Besides the necessary enrolment administration to start studying at Károli Gáspár Universty, the Orientation Week included lectures about Hungarian history, language, customs and behaviour, a Budapest sightseeing tour, and an international lunch where the participating students prepared their national dish.
One of the highlights of the week was the presentation contest of the international students about various aspects of Hungarian life and culture.
We wish all our incoming students a very successful and pleasant stay at KRE!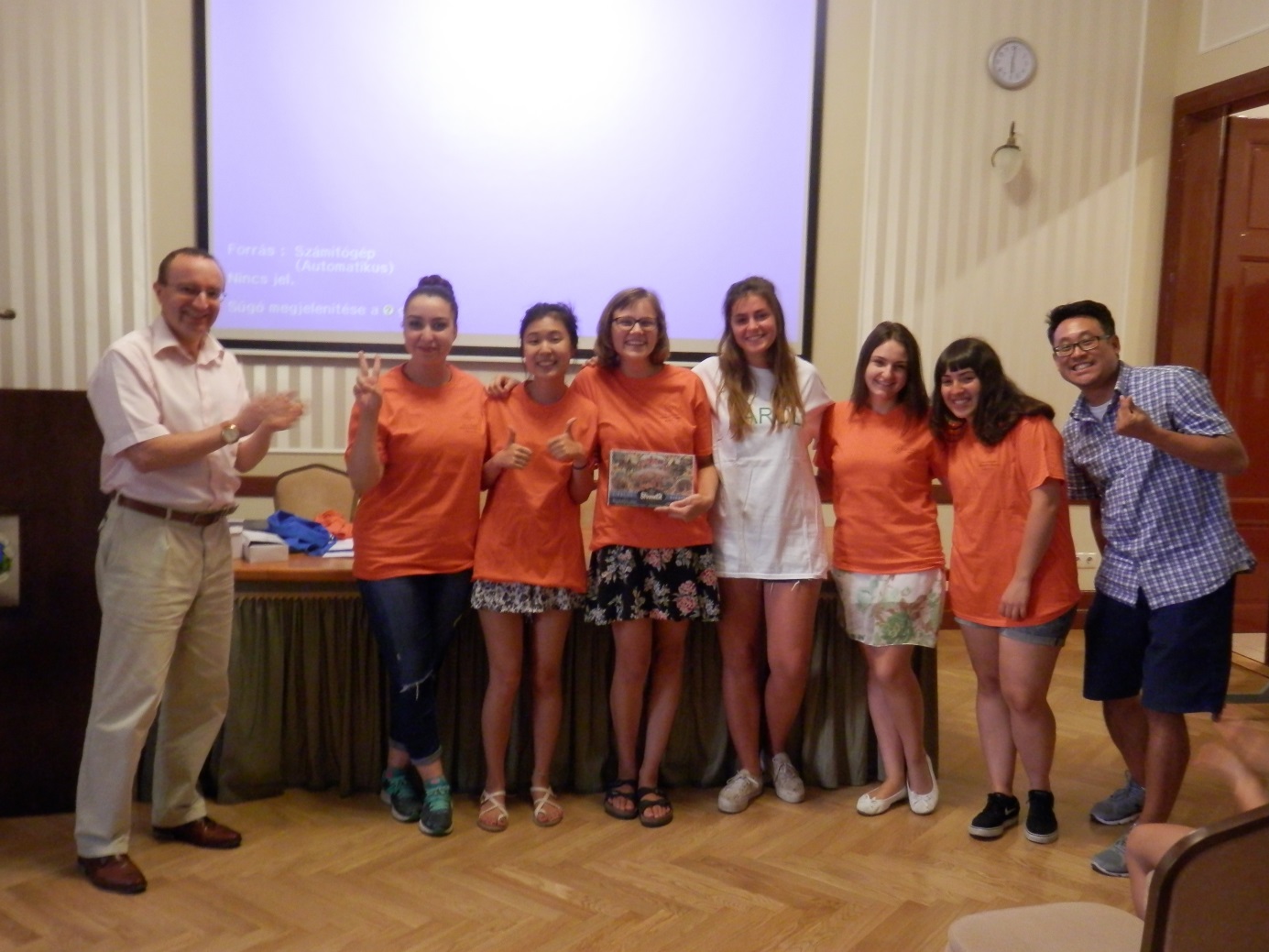 The winning team of the presentation contest