On the 4th of September 2017, Prof. Dr. Péter Balla, the rector of our university officially opened the 2017/2018 academic year at Károli Gáspár University of the Reformed Church in Hungary.
The ceremony was held in the church of the Budapest-Fasori Reformed Congregation where the first year students were formally admitted to the university. The opening ceremony began with a worship followed by the greeting speech of Prof. Dr. Péter Balla and ended with the awarding of honors and titles.
It is our pride that more than 2800 Hungarian students  and a record number of international students have been admitted to the various study programmes of the university.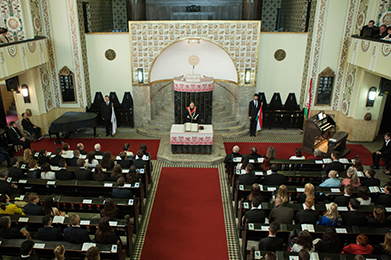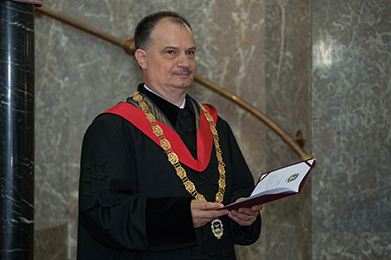 We wish all our students a successful academic year!