Following the proposal of the Ministry of Human Capacities and in agreement with the decision of the Synod of the Reformed Church in Hungary (RCH) János Áder, the President of Hungary, commissioned Prof. Dr. József Zsengellér, currently Deputy Rector of Strategic Affairs, as the new Rector of our university.
He will succeed Prof. Dr. Péter Balla whose term of office will end August 21, 2019. The new Head of University will commence his role in September 1, 2019 which will end in August 31, 2024.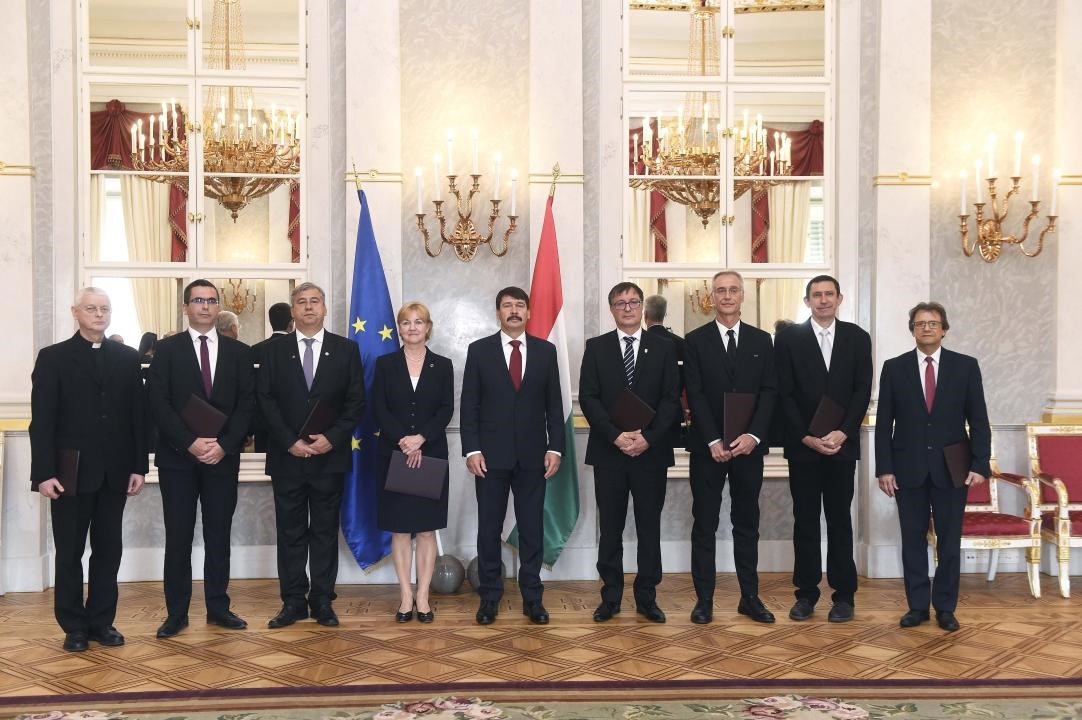 The commissioning took place at Alexander Palace on May 31 2019.
At the General Assembly of the Danube Diocese of the Reformed Church in May, Bishop István Bogárdi Szabó thanked the current rector, Prof. Dr. Péter Balla, for his service in the past 8 years and praised his efforts in stabilising the university's position and in having some of our faculties ranked among the best.
Source:
Official website of the Office of the President of the Republic
parokia.hu
reformatus.hu
Journal of the Reformed  Chruch LXIII. Volume 21, May 26, 2019
Photo: MTI; Richard Kalocsai