Dr. William J. Katip, President of Grace College from Indiana, USA visited our university on 18-19 November 2019, to strengthen the cooperation which is based on the student exchange agreement of 2017.
President Katip, accompanied by Dr. Patrick Loebs, presently a guest professor for the semester from Grace College, met Rector József Zsengellér in the Rector's Office. Besides meeting our Rector, Dr. Katip held discussions with Professor György Kurucz, Vice-Rector of Strategic Development and Head of the Institute of History, Dr. Géza Horváth, Dean of the Faculty of Humanities and Social Sciences, the vice-deans of that faculty as well as the Head of the Institute of Psychology.
During the various meetings, and besides changing views on current issues of higher education, special attention was payed to the potential extension of the cooperation to the areas of research and education.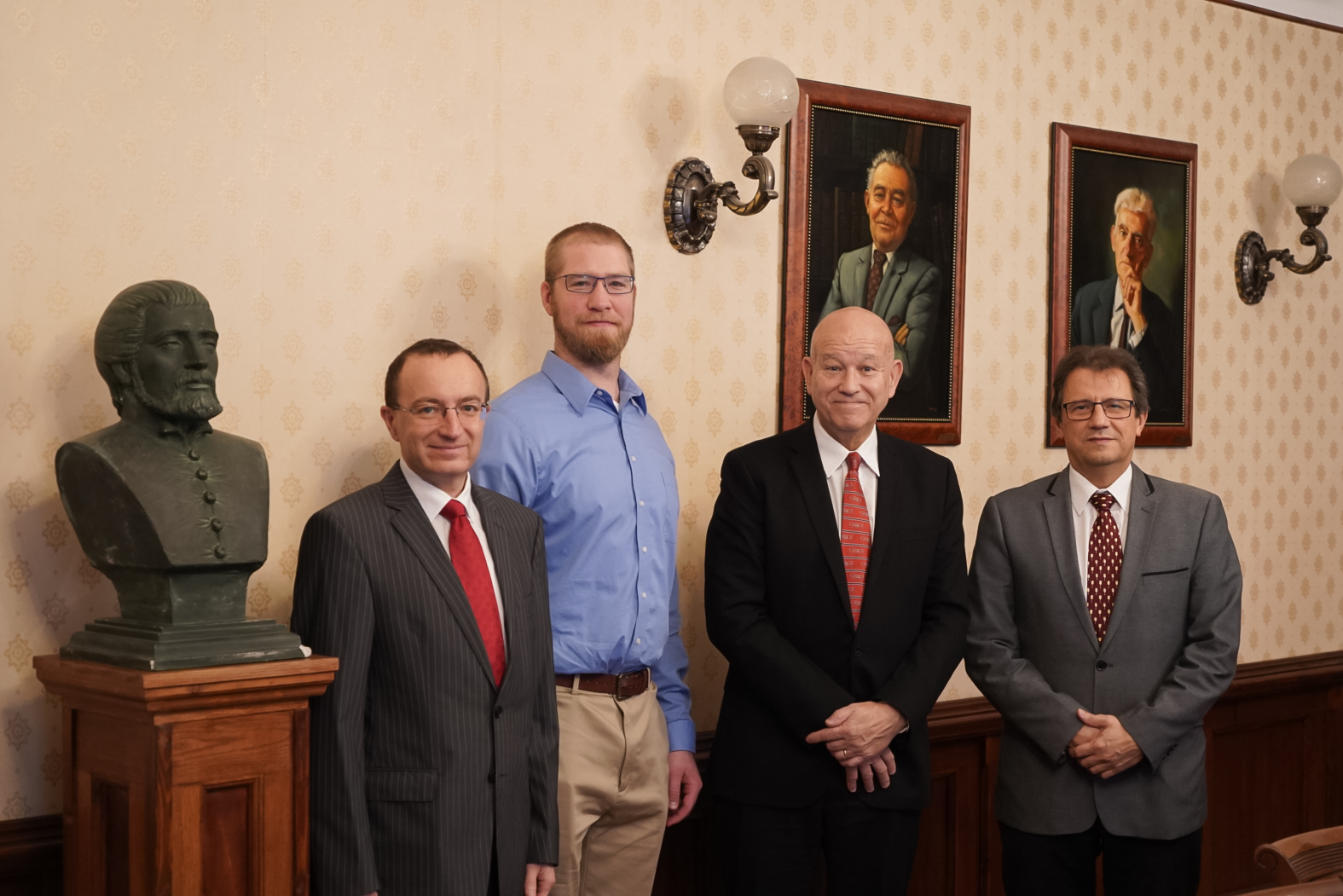 From left to right: Director of International Relations Gyula Sümeghy, Guest Professor Patrick Loebs, President William J. Katip and Rector József Zsengellér