On 26 March, the mental health advisor for international students organized a trip to monuments related to the Turkish era on the Buda side of the city. Two Turkish and two Italian students participated in this event. First, they visited the Veli Bej baths, then the Gül Baba's turret, where they saw the permanent exhibition. From there they walked to the now defunct King's Baths, and finally they visited a side wall of the Capuchin Church of St. Elizabeth, originally a Turkish mosque.
The stroll was also a tribute to the victims of the Turkish-Syrian earthquake.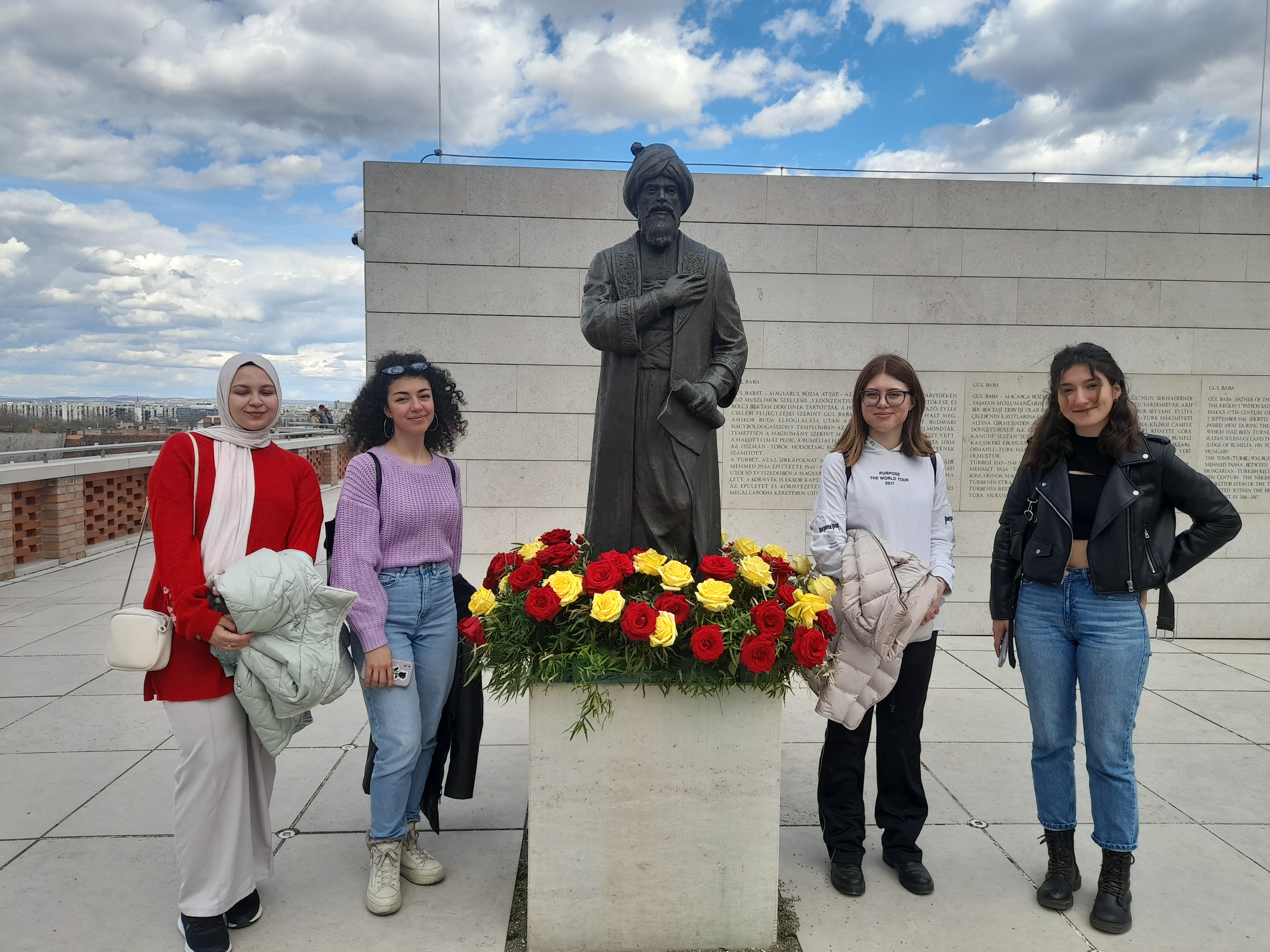 On 28 March at the Óbuda Student Hostel, professor Csaba Hidán held a lecture entitled 'Traditional Hungarian Martial Arts - Asian Relations', accompanied with weapon demonstration. The lecturer was able to connect well with the international students present finding Georgian, South Korean and Japanese references in his speech and emphasising the common nomadic past. The students were engaged in the weapon demonstration with the opportunity of a little duelling. Hungarian students were also represented, so the common past could be relived for an hour and a half.